Services offered
Solutions architecting
Migration to Shopify
Interface design
Custom theme development
Custom data framework
Learn more
Creative solutions for student enrolments on Shopify
We collaborated closely with the Australian Ballet School to engineer a new customer journey, with the goal of simplifying the way students, parents and teachers are managed across the website. We translated this flow into a custom Shopify storefront using a new updated interface with enhanced content management functionality.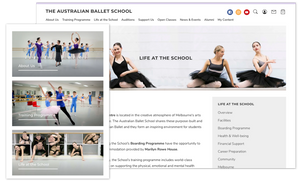 A new and improved UI on a modern eCommerce platform
A successful migration from a restrictive custom platform to Shopify opened up the ability for the Australian Ballet School to simplify their student management processes using Shopify's platform automations.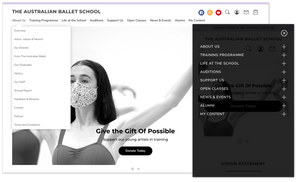 Multi level customer registration
A new simplified student registration process, featuring an easy to understand multi-step walkthrough, offers the option for parents and teachers to enrol multiple students at once on a single signup form. Registered personnel can conveniently access their account and view important information about their students' auditions or enrolments.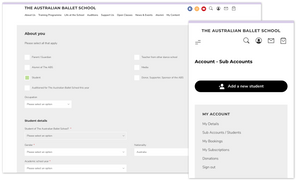 Powerful course management & student bookings
Through the customer account, selected personnel can enrol their students for available classes. Our powerful automation verifies the student's age and unique ID number before successfully registering a student. This unique information is recorded on the Customer's account which reduces a significant amount of manual admin tasks.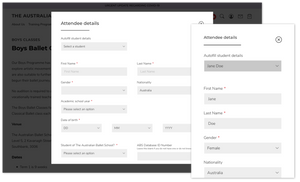 Curated content for customers
Using a multi level access solution, the school can display curated content to different customer groups, significantly reducing the work involved in distributing content to people with an interest in operations at the school, including Students, Teachers, Media, Parents and Graduates. Customers will view the content that's applicable to them, based on their customer classification.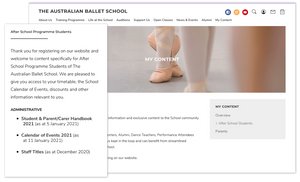 Fogarty Wine Group
Transitioning 5 unique wineries to Shopify Plus
Fogarty Wine Group
Urbanstone
Custom product solutions for Brickwork's Urbanstone on Shopify Plus
Urbanstone